Real educational reform surrounding an accurate education in American Indian history, especially emphasizing the continued existence of Native people, needs the support of the educators in our community. American Indian history should be a required part of an education in American history, as Native Americans were influential in the evolution of American politics and culture in myriad ways. In addition to teaching about American Indians pre-contact, during early contact, and into the 20th century, we must continue to promote the visibility of contemporary Native peoples in our community, our state, and our country. Our society and government could stand to gain a lot by listening to indigenous voices of the past and present.
The National Museum of the American Indian has abundant resources for educators to teach students of all grade levels, including in institutions of higher education. We encourage you to comb through these lesson plans to see how they already meet academic standards and can teach both our educators and students to understand contemporary American society's relationship with Native people. Visit Native Knowledge 360, a free collection of American Indian-centered lessons curated by the Smithsonian and geared toward meeting existing education standards.
Our challenge for you, the educators of our community, is to commit to including more Native American history, literature, journalism, culture, art, music, activism, and social impact—and as more than a footnote in your curriculum. The good news is the Widoktadwen Center for Native Knowledge can serve as your educational consultant on American Indian subjects and respectful representation of our people. We understand that it's hard to create a needed change when you're not sure where to start, so now you know: START HERE! We're glad you'd like to learn more!
Exhibitions
IndiVisible: African-Native Lives in the Americas
Smithsonian National Museum of the American Indian

Native American Voices
Penn Museum, University of Pennsylvania
Fulfilling a Prophecy: The Past and Present of the Lenape in Pennsylvania
Penn Museum, University of Pennsylvania
Full Exhibition Websites
Smithsonian National Museum of the American Indian
Reading
Academic Library Resources (American Indian Library Association)
Best Books of 2019 (American Indians in Children's Literature)
Picture Books:
We Are Water Protectors by Carole Lindstrom, illustrated by Michaela Goade
*Caldecott Medal Award Winner
For Kids:
Jingle Dancer by Cynthia Leitich Smith, illustrated by Cornelius Van Wright and Ying-Hwa Hu
Rain Is Not My Indian Name by Cynthia Leitich Smith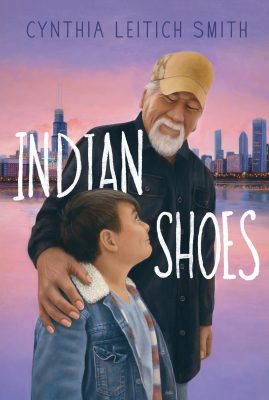 Ancestor Approved: Intertribal Stories for Kids by Cynthia Leitich Smith
Film
Native American Heritage Month Films from World Channel
Rabbett Before Horses
Ojibwe artist Rabbett Before Horses Strickland first shared his extraordinary work with PBS Wisconsin viewers in the documentary Ma'iingan: Brother Wolf. This new documentary highlights the work of this talented Wisconsin artist, musician, and theoretical mathematician, whose paintings reflect the culture of his community.
Indian Horse
An adaptation of Ojibway writer Richard Wagamese's award-winning novel, this moving and important drama sheds light on the dark history of Canada's boarding schools or Indigenous Residential Schools and the indomitable spirit of aboriginal people.
Web Resources
Check out these websites for more information, data, stories and other resources to help you learn more about Native American peoples, cultures, and issues and to gain confidence as an ally.
IllumiNative
IllumiNative is a valuable web resource for educators and allies alike! Access lesson plans, toolkits, action plans, and more with this free resource intended to change the way we teach and learn about Native peoples.
Teaching Resources by Native Youth
Indigenous Peoples' Day Toolkit
Dos and Don'ts

Helpful links curated by IllumiNative:
American Indian College Fund
collegefund.org
Center for Native American Youth
cnay.org
National Indian Education Association
niea.org
Lesson Plans
The Standing Rock Syllabus Project on behalf of the New York City Stands with Standing Rock Collective
Early Childhood:
Columbus Who? A Dialogue on Discovery with Three-Year-Olds
For grades 6–12: This activity from Teaching Tolerance has students read and analyze two texts about Thanksgiving written by Native authors.